How much money can you make on Twitch?
Now, you might be thinking- "How to make money on Twitch?" Recently, there have been so many creators who have reached the $1 million milestones on Twitch.
So, how do they earn?
Let's look into this.
Recommended Read: What is the Creator Economy?
How do Twitch Game Streamers Earn?
There are multiple ways to earn from Twitch.
Affiliate Revenue
Brand Sponsorships
Donations
Subscriptions
Patreon
Selling Merchandise
Twitch Bits
Ad Revenue
YouTube
Tournament Winning
Let's look in detail.
1. Affiliate Revenue
One of the most popular ways to make money on Twitch is— Affiliate Revenue.
Amazon Associates has been the most common way to earn on Twitch. This program allows streamers to earn a commission whenever someone makes a purchase from their links.
It is one of the most common ways to earn on Twitch and also the easiest. Popular game streamers usually have a huge base of followers. Therefore, they earn good revenue.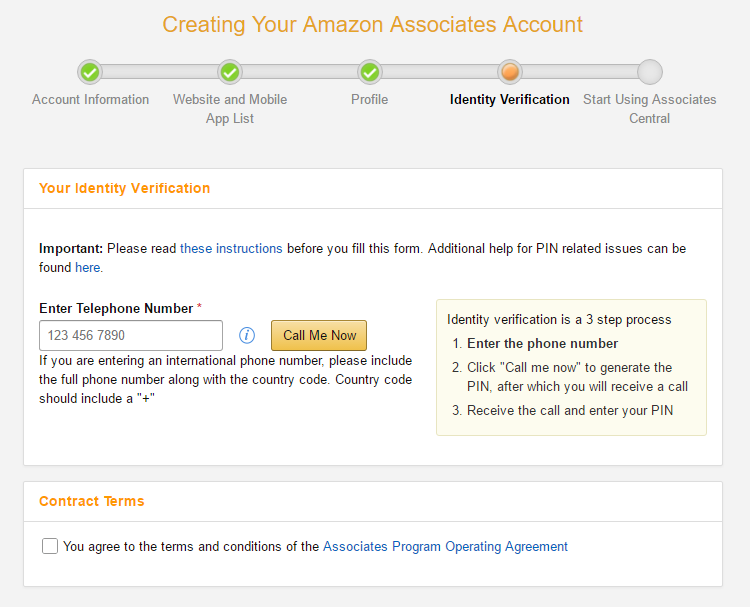 There are some other affiliate programs that streamers can join are—
Affiliate Programs give a passive source of income to Twitchers.
2. Brand Sponsorships
If you already have a bigger audience, you can also make money on Twitch by brand sponsorships. In this way, the brand will automatically reach out to you for their marketing.
You can promote anything on Twitch from games to t-shirts. Any product you usually like, you can promote. In case brands are not reaching out to you, nothing can stop you from reaching the brands by yourself. You can always pitch them either by emailing or messaging them on social media.
Big brands like Nike or Adidas might never reply to your email. Instead, you can approach the smaller brands that don't have huge branding. And there will also be a high chance of accepting your request by them.
Brand collaborations can be your No.1 source of earning if you are getting regular sponsorships.
3. Donations
Some people like to donate some amount to their favorite streamers to show their love for them. Although, Twitch doesn't allow you to accept payment until you are an Affiliate Partner. Hence, you need to add a third-party service for accepting payments.
You can create a button and add a payment link like PayPal, Stripe, Muxy, StreamLabs, or DonorBox.
There are two main ways to accept the payment—
You can accept payment by adding a link in your profile
Put links in the chat box.
You can take requests from your followers in exchange for your service.
4. Subscriptions
Subscriptions are the most significant and steady source of income for streamers. Twitch allows people to subscribe to their favorite Affiliates and in return, it will give—
Ad-free viewing
Subscriber Badges
Emoticons during chats
Exclusive chat rooms
Merchandise discounts
and many more.
And you might be like—"Hmm..but how do I make more from subscriptions?"
You will earn 50% commissions every time someone makes a purchase from you. The rest 50% goes to Twitch. Therefore, streamers believe that subscriptions play a huge part in their earnings.
There are 3 tier subscriptions available—
$4.99, $9.99, and $24.99 per month.
5. Patreon
If you don't know what Patreon is, it's a creator platform where creators can make money by serving on-demand content to their audience. Patreon is increasing its popularity in the last two years.
Initially, if you have only a few followers, still you can earn from Patreon. You only need a few hundred or thousand of loyal followers not millions.
People generally pay on Patreon when you give something which is valuable and of their interest. Most creators earn by doing paid webinars, on-demand videos. So, if you are a game streamer, you can earn by creating on-demand videos.
You can provide exclusive content to your patrons and make money with Twitch
Also Read: How to become an Instagram Creator in 2022? [14 Expert Tips].
6. Selling Merchandise
Did you know that if you have a highly-targeted audience you can sell anything?
Yes! You only need to build up an audience who loves your content. Later, if you wish you can sell anything. On Twitch as well, if you like to sell your own merchandise, it would be super-easy.
For example, a popular game streamer "Ninja" sells his own hoodies on his own website.
Now, if you thought that setting up an online store is a hassle, so you might be wrong! Because today, everything is easy-peasy.
How to set up an online store?
To set up an online store, you can check out Shopify, or WooCommerce. These platforms enable setting up a store within a few minutes.
So, it's that easy to make money from Twitch.
7. Twitch Bits
Twitch Bits are a type of digital good people can buy on Twitch. It can be used to show support for their favorite streamers, purchase animated emoticons to gain attention in chat, and even unlock loot in certain situations.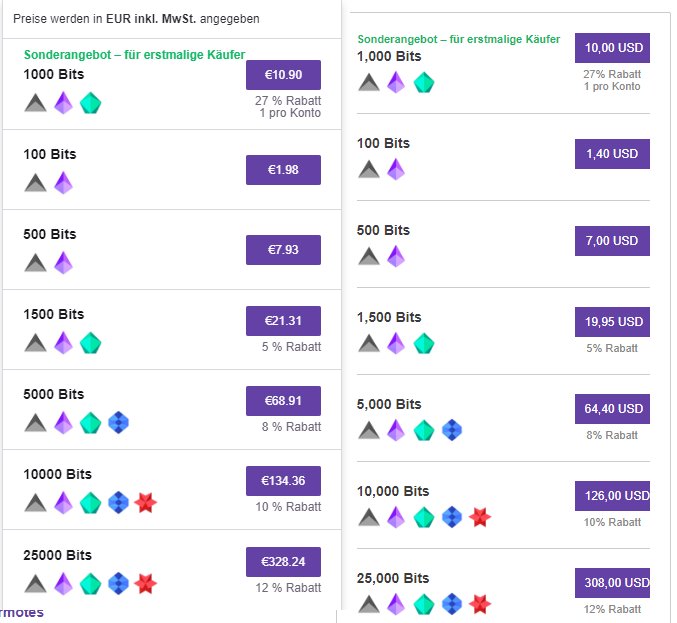 You can use Twitch badges to make your messages stand out from the rest. Twitch also allows you to replace the standard badges with others.
Twitch Partners can reward those followers who donate to their stream by providing them with a custom Twitch Bit badge.
8. Ad Revenue
Twitch Partners can opt for video ads. When you become a partner to Twitch, you can run ads in between your game streams. Twitch takes some percentage of the ad revenue. So, the more advertisers pay, the more you earn.
Twitch pays you on the basis of CPM (Cost-Per-Click). If the CPM goes higher, the earning will also increase. It depends on the gaming companies who pay higher, payment varies time-to-time.
For example, during a certain period of time like holidays or a product launch, the cost goes higher. The payment lies between $1-$2 per thousand views.
So, it is also a good way to make money from Twitch.
9. YouTube
Unlike Twitch, YouTube has a search feature for gamers to get higher exposure as compared to Twitch. You can make game compilation videos, clips from your Twitch streams on YouTube.
Yes, it is true that YouTube is a competitive platform to earn. But if you have already a following on Twitch, it would become easier to make money from YouTube as a game streamer.
By uploading some popular streams on YouTube, it is possible to make good revenue from it.
YouTube allows you a better and a consistent way to earn.
This is the reason why popular game streamers also upload videos on YouTube.
For example, "Ludwig" is a YouTube channel having subscribers more than a million.
10. Tournament Winning
If you have the confidence to compete with other game streamers, you can earn a huge amount of revenue from Tournament Winning on Twitch.
It is restricted to only some game players as it is challenging to beat other game players. But some players can make a good cash flow of income with these tournaments.
How to join Twitch Affiliate?
We have already discussed some ways to make money on Twitch by being an Affiliate. But the real question is — "How do I join Twitch Affiliate?"
Everything is possible if you work hard with consistency. Here are some criteria you should meet to join Twitch Affiliate—
Stream for at least eight hours in the last 30 days
Steam on at least seven days in the last 30 days
Receive an average of three viewers per stream
Grow your audience to 50 followers
If you meet these criteria, Twitch will call you to become its Affiliate.
Income Sources Available to Twitch Affiliates—
How to become Twitch Partner?
Twitch Affiliate and Twitch Partner are two different things.
Twitch's affiliate program offers individuals the ability to earn revenue while streaming. And a Twitch Partner receives many perks, like—
extra emotes,
60 days of past broadcast storage,
dedicated financial support,
ability for fans to subscribe to their channels.
Unlike Affiliates, the Partners program is "Invitation Only". So, you need to contact Twitch to consider you as their Partner.
Twitch Partners can earn as —
By Selling Games
Merchandise
In-Game Items
Video Ads
How to Build an Audience on Twitch?
Twitch is just like another platform where you can build an engaged audience. If you want to make money on Twitch, you should have an audience who loves your content.
It may take a huge time but once you have an engaged audience, you no need to pay for the marketing. There are some ways to do this—
1. Find out your niche
If you focus on one thing at a time, you would be able to generate greater results. Because niche provides you a highly-engaged group of audience.
For example, if you are an expert in one particular game, so people interested in that game will become your fans. And later, they may also purchase from you.
This is why so many people today are focusing on only one niche.
2. Market your Twitch on Social Media
If you are a game streamer, don't just limit yourself to only one platform. You can also build followings on YouTube and Instagram as well.
YouTube
We have already discussed how YouTube can be a good way to build an audience. Sometimes, you can also stream games on YouTube as well. This will provide you with better exposure.
Instagram
If you are not leveraging Instagram, you are missing a lot! Instagram Reels has an amazing reach. You can also share some game clips on Instagram Reels.
3. Collaborate with others
Another way to grow your audience on Twitch is by collaboration. Success only lies there, where there is a win-win situation. Don't just think about yourself every time. If you are collaborating with others also, there would be a high chance that you achieve success quickly.
In this way, the person you are collaborating with will also get higher exposure. So, there would be a win-win situation. Just reach out to other streamers and ask them if they are interested in collaboration.
Frequently Asked Questions