In this increasing creator economy, the list of motivational speakers in India is really huge. But in this article, we will let you know who is the Top 10 Motivational Speakers of India.
What is a Motivational Speaker?
The first question in your mind be like —
What is a Motivational Speaker?
Are they magicians who can influence your thought processes?
Why do people like and follow them?
The answer is one — Yes, they are not magicians who can brainwash you. But they are successful people who have already achieved and seen every ups and down of lives in their respective fields. Most people don't like to guide their fellows due to the fear of competition.
But these motivational speakers will encourage you to work and help you in giving the right path towards success.
Oftentimes, we face challenges in our lives. Some people face it and some give up with them. We are not unaware of the increasing rate of competition and suicides in India. It is true that these motivational speakers help people especially students (aged 15 – 25 years) to overcome and beat their shortcomings.
So, I know that you are excited, let's dive right in.
1. Sandeep Maheshwari
Sandeep Maheshwari is India's best motivational speaker not because he motivates people but also because he helps in guiding them. I really love the way he talks and goes into very in-depth of every topic.
YouTube – 21 million subscribers
Instagram – 3 million followers
Facebook – 16 million followers
I have never seen such an intellectual person who helps people in choosing the right career path. If you watch his videos on YouTube, you will get very deep insightful knowledge in every field. I like his "Business Series" as he himself is a great entrepreneur and made an amazing series on that.
As a professional, he is a photographer and owns the company "ImagesBazaar" which has the world's largest collection of Indian images.
His struggles to become an entrepreneur are itself an inspiration for a lot of people. In his "last life-changing seminar", he told everything about himself and how he became what today he is (which you can watch on his YouTube channel)
He is a true inspiration for every human being.
2. Dr. Vivek Bindra
Dr. Vivek Bindra is the founder of Bada Business. He is one of the best motivational speakers in India and usually talks about businesses and their case studies, you may find him on his YouTube channel. He also talks about marketing and sales and how to improve these skills.
YouTube – 18 million subscribers
Instagram – 2.7 million followers
Facebook – 2.2 million followers
He has trained thousands of entrepreneurs in his leadership funnel and has also made 5 Guinness World Records.
If you are new to the business, you can learn a lot of skills about business from his videos. He has also written 10 motivational books.
3. Sadhguru
Sadhguru is a very famous personality not only on the internet but also people who follow them in the real life. 
YouTube – 874K subscribers
Instagram – 6.4 million followers
Facebook – 5.2 million followers
Did you know?
Did you know that Sadhguru's real name is Jaggi Vasudev who is an Indian Yogi? I know very few people knew this. He is also a founder of the NGO "Isha Foundation".
He used to talk about life, happiness, career, and meditation. You can watch all his videos on YouTube which is free to watch. His talks will make you think about your existence and you will find out the answers that you have never thought about it.
He has also been honored with 'Padma Vibhushan' the 2nd highest civilian award of the Republic of India, after the prestigious Bharat Ratna.
Apart from all these, he is also a great author of various books like—
Inner Engineering: A Yogi's Guide to Joy
Mind is your Business
Death: An Inside Story
Karma: A Yogi's Guide to Crafting Your Destiny
Adiyogi: The Source of Yoga
Mystic's Musings
Body the Greatest Gadget
Emotion & Relationships
Himalayan Lust
Encounter The Enlightened: Conversations With The Master
He has also been featured in 'The New York Times Best Seller List' which makes him a great personality.
You won't believe that Sadhguru is not only famous in India but also he is invited to different countries and colleges like Harvard, Columbia, and Oxford University.
4. Him-eesh Madan
Him-eesh Madan is better known as a motivational speaker of India and a career coach on YouTube. He is a great inspiration for those who have achieved something on their own basis.
Born in 1984, he has trained and addressed more than 100 million people till now.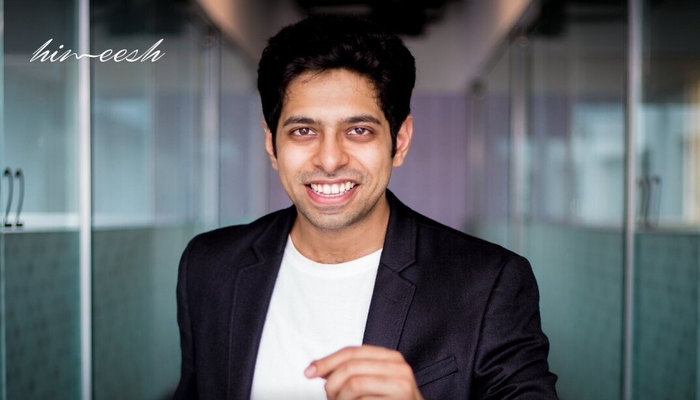 YouTube – 6 million subscribers
Instagram – 159K million followers
Facebook – 864K million followers
He left his corporate job to become a YouTuber in 2012. From there he started his YouTube journey and now he has more than 10 million followers across all social media platforms.
He began his career as a trainer and sales executive in a Travel Company. Then, after some time he realized that there are some students who need his guidance more than the Travel Company. Then, what? He left his 9-5 job and started working on his YouTube channel.
Facts: Initially, he wasn't able to make money but after a few years his career skyrocketed. People started inviting him as a speaker and now he is a skilled professional trainer, speaker, and entrepreneur.
Not only this, but Him-eesh is also a great author of his wonderful book "Be Awesome, Live Awesome".
He started his Digital journey and YouTube channel in 2007. But his 1 million subscribers were completed in 2016 and he now has over 60 lakh subscribers on his YouTube channel.
5. Dr. Ujjwal Patni
Ujjwal Patni is also a very popular motivational speaker cos business coach. He creates solution-oriented videos on his YouTube channel.
YouTube – 5.7 million subscribers
Instagram – 244K followers
Facebook – 837K followers
He also has a venture called "businessjeeto.com" where he used to create online courses for young entrepreneurs on business.
He has also led by 3 Guinness World Records and has been felicitated with more than 15 awards nationally and internationally.
Early Life
Ujjwal Patni has always been a normal person who was interested in public speaking more than studying in his school. Later, he found some interest in the dental field so he did his bachelor's in Dental Surgery. He also holds degrees in MBA, Master in Political Science, Human Rights, and much more.
He has been appreciated by many artists, authors, political figures, like Kiran Bedi and Joginder Singh.
6. Gaur Gopal Das
Gaur Gopal Das is a wonderful motivational speaker. He usually talks about spirituality, meditation, and life-related stuff and is also a member of "The International Society of Krishna Consciousness (ISKCON)." His famous book is called "Life's Amazing Secrets". He has also been honored with the title of "The Ideal Young Spiritual Guru", by MIT, Pune.
YouTube – 21 million subscribers
Instagram – 3 million followers
Facebook – 16 million followers
He owns a YouTube channel where he teaches life lessons based on his own experiences. Today, over 10 million people follow him across all the social media platforms.
His learnings have changed several people's lives till now. He is a great example of people who use social media platforms to change people's lives.
7. Chetan Bhagat
Chetan Bhagat is better known as a writer rather than a motivational speaker. If you have seen the Bollywood movie "2 States" or "Half Girlfriend", you can better understand who he is. He is the author of these movie novels.
YouTube – 400K subscribers
Instagram – 808K followers
Facebook – 8.2 million followers
He has also served as a popular columnist for The Times Of India and Dainik Bhaskar. Today's young generation really admires his thinking approach and that's why he has over 9 million followers and subscribers on social media platforms.
He has also listed in Time magazine's World's 100 Most Influential People in 2010.
8. Deepak Chopra
Apart from being a motivational speaker, Deepak Chopra is also a trained doctor. He is described as "America's most prominent spokesman for Ayurveda".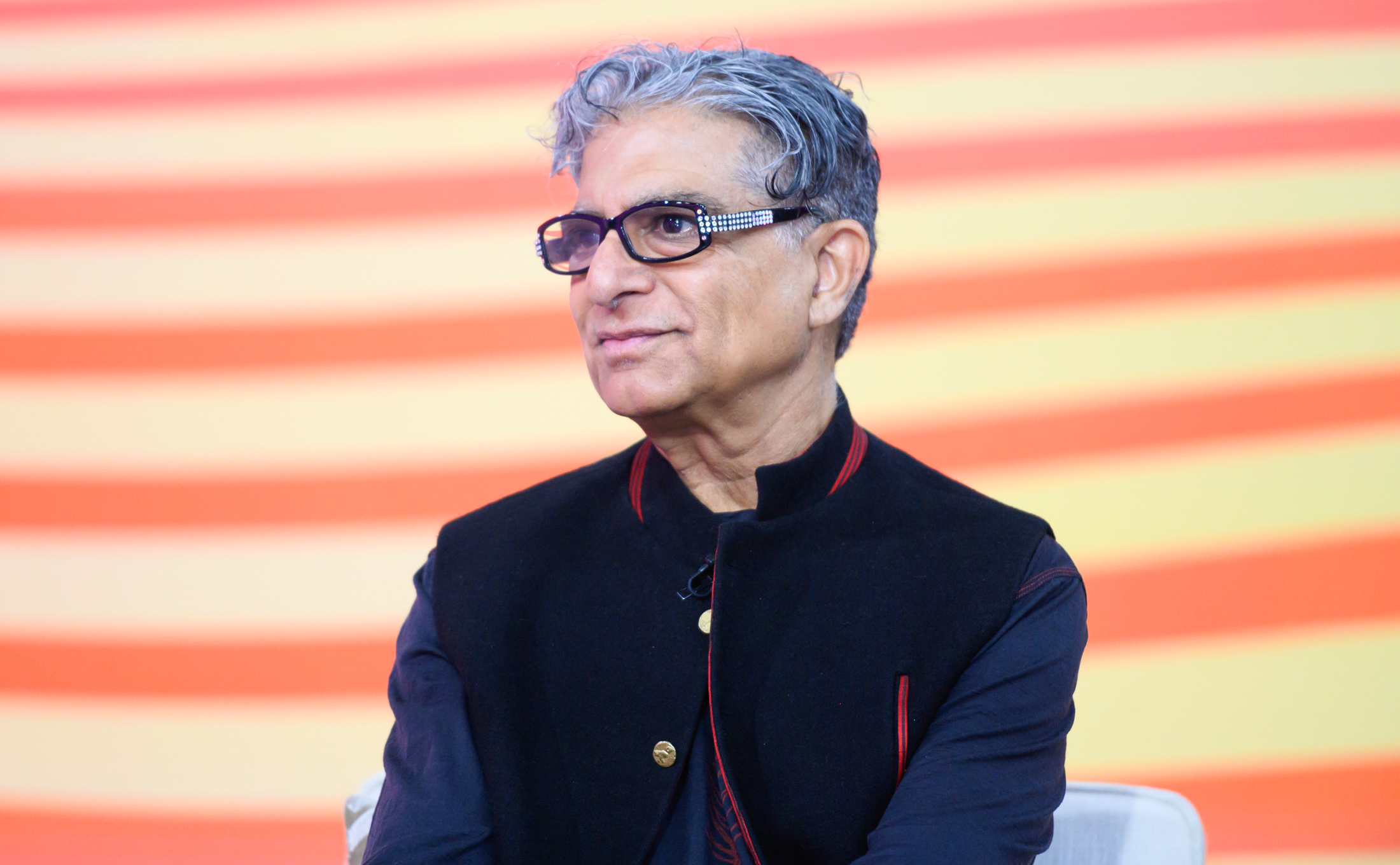 He has influenced many lives till today with his ideas, seminars, and books. You can find him on his website chopra.com where he gives lessons on Meditation, Ayurveda, and Selfcare.
9. Robin Sharma
Robin Sharma is an Indian-origin based out of Canada. He was formerly a lawyer who quit his job to become a life coach and a motivational speaker. He rose his popularity with his amazing books — "The Monk Who Sold His Ferrari".
YouTube – 850K subscribers
Instagram – 1.3 million followers
Facebook – 16 million followers
Later, he also published several other books like —
The 5am Club
Mega Living
Who Will Cry When You Die
He has worked with many big companies and helped them in leadership and sales.
10. T S Madan
T S Madan belongs to a Punjabi family, in Amritsar, Punjab. With over 39 years of experience in motivational speaking. He is also specialized in some skills like communication skills, English-speaking skills, anger management, leadership, and time management.
YouTube – 11 million subscribers
Instagram – 19.6K million followers
Facebook – 32K followers
He owns a YouTube channel where he has more than 10 million subscribers on a single platform. T S Madan has been awarded Udyog Rattan from IES, the President of India Medal, and Certificate of Excellence in Management and Innovation from Govt. and Non-Govt. organizations.
Conclusion
At last but not least, you don't need to follow everyone, just follow any one of them. I really admire Mr. Sandeep Maheshwari Sir and try to follow all his advice.
Similarly, you can follow any motivational speaker by watching their videos on YouTube or reading their stories.
I hope you enjoyed this post. If you are a creator and have any questions in your mind, please feel free to ask in the comments section.
Also Read:
What is the Creator Economy?
How to become an Instagram Creator in 2022? [14 Expert Tips]