Have you ever dreamt of becoming a celebrity? Well, at some point we all have this desire of becoming a celebrity deep inside in our hearts. But now you can fulfill this desire with the "Creator Economy". Today, you don't need to be a "StarKid", you just need a passion to show your creativity in front of others. That's what, this Creator Economy wants. With more than 50 million people are considering themselves today as "Creators".
These include influencers, YouTubers, Bloggers, Vloggers, many small SaaS businesses that have been created for these small creators to make their life easier. According to a survey, it has been found that more American kids want to be YouTubers or Influencer instead of astronauts, Doctors, or Engineers. There is nothing wrong with this mentality, instead, more career options are there today.
What is Creator Economy?
The Creator Economy is considered as an ecosystem for the creators like Social Media Influencers, YouTubers, Bloggers, Podcasters, Startups, or small businesses that are helping each other to create valuable content for their audience. In other terms, you can also say them as "Content Creators" which present their content in different forms (text, video or audio). 
The main role in this Creator Economy is to create content that is likable by everyone in their particular field. All these creators work in a particular niche where they create a strong network or community. They give content for free or paid and in exchange, they earn trust, belief, and of course money.
Today, information is available for free, therefore, competition is very cut-throat. More and more people want to become Influencers or YouTubers. Therefore, more and more brands are reaching out to these creators for influencer marketing or promotion of their products.
Small businesses are not unaware of these things. So, a lot of startups have been started around the creator economy. Some of them are —
Patreon 
Substack
Twitch
and many others..
How does Creators make money?
This is the most obvious question that is asked frequently after knowing that someone is a creator. So, if someone is a creator, it doesn't mean he/ she is creating content only for fun. There are 15+ ways to make money as a creator—
Google Adsense
Sponsored Content
Brand Collaboration
Selling Merchandise or Physical products
Selling Digital Products
Affiliate Marketing
Paid Newsletters (Substack)
Memberships or Subscriptions (Patreon)
Paid Webinars
Live Streams
Shout-outs
Products Placements
Digital Content Sales
Virtual Events
Public Speaking
Online Courses
These are some ways to make money as a creator. However, there can also be a lot more ways to make money, it depends on your way of monetizing your content.
I have seen people making $5000/month by selling online courses, $3000/month selling digital products, and $1000/month by providing consultations.
There are no limits to what you can do as a creator in the creator economy.
How many creators are there today?
As estimated, there are over 50 million creators including YouTubers, Influencers, Bloggers and Podcasters present today. 
YouTube — 31 million creators, 1 million having over 10k subscribers
Instagram — 500K have over 100k followers
Twitch — 3 million streamers
The Creator Platforms
In this creator economy, not only the creators take birth but many small startups are also rising. These startups are trying to solve the problems or needs of the creators so that they can serve their audience in a better way.
There are thousands of influencer marketing agencies that work dedicatedly for influencers. There are some graphic design software for creators. Not only this, there are also some newsletter platforms that is based on this creator economy.
But let's look into some of these platforms—
Substack
Substack is a platform to start a paid newsletter subscription. If you love to write blogs or articles, this platform would be perfect to get paid for writing. It is a free newsletter platform where you can provide newsletters to your email subscribers.
Substack was started by Chris Best in 2017 and has been funded with $65 million. This crazy funding proves that there is a huge demand for premium content for independent writers.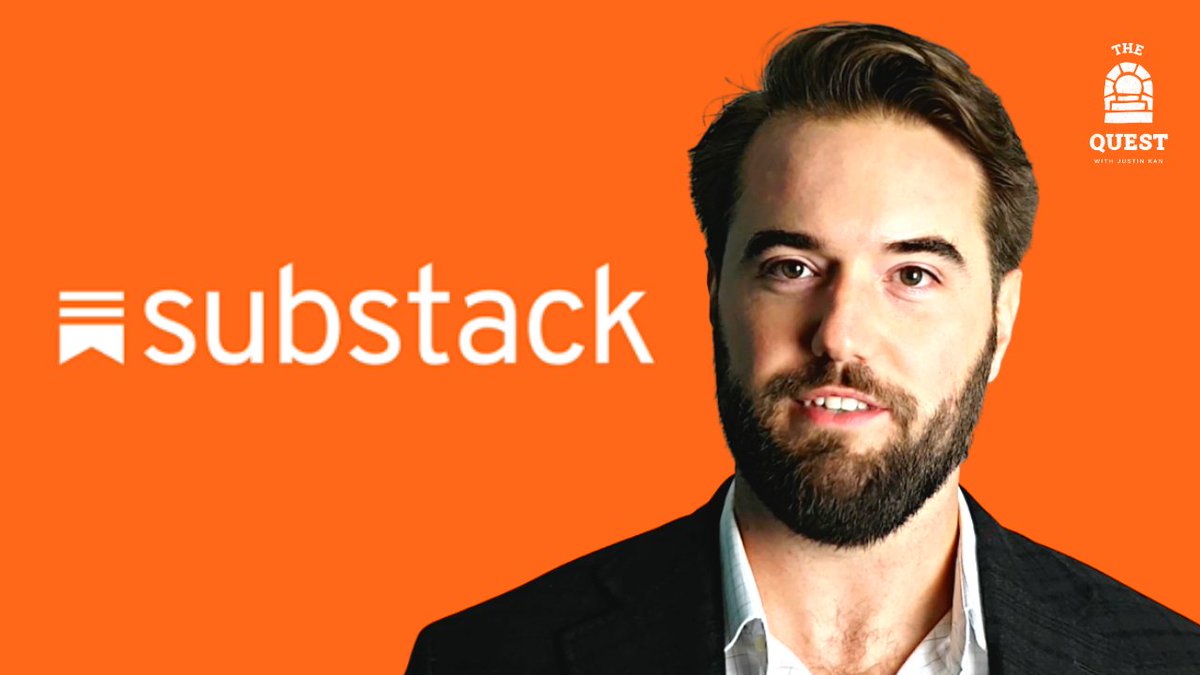 If you ask how many creators are making money from Substack, so there are so many creators who are getting paid from newsletters. If you are interested you can learn from here.
Substack takes 10% commission only when you start a paid newsletter. Its business model is really great for beginner bloggers who have just started. When you start to make money, only then do you need to pay.
Patreon
It is a platform where creators get connected with their fans and get paid. It allows creators to create memberships for creating a variety of on-demand content. 
Patreon is fantastic for providing exclusive content, on-demand videos, for your followers. It was started by a YouTuber who struggled to monetize his content on YouTube to make a living for himself. He thought that YouTube is not paying worth the time he is spending on the content.
What can you do on Patreon?
You can do—
Live Streams
Private Chats
Private Consultations
and many more..
It gives you a dashboard to manage everything for your community.
Twitch
Twitch is also the latest platform for creators, especially for Live Video Streaming. It is an amazing platform for gamers who like to do live streaming.
It also allows people to buy games through links and streams and get commissions depending on the number of sales.
Many creators are earning a good amount of revenue on Twitch with subscriptions, ads, and donations to make a living. Many ordinary people are also earning their affiliates.
YouTube
There is no need to define what YouTube is. As everyone today is well-known for what it is. There are over 37 million YouTube channels till now. So, more and more people are becoming creators on YouTube and joining the creator economy.
Some estimations by Mushroom Networks say that YouTube's monthly searches exceed 3 billion. This makes it the world's 2nd largest search engine.
As of November 2020, there were around 22,000 YouTube channels having more than 1 million subscribers. The future of videos is super bright, so for YouTubers as well.
Today, most of the searches which are related to tutorials happen on YouTube. This has increased the demand for more videos and content creators. The number of influencers on YouTube is nearly 5 million excluding Instagram.
Instagram
Instagram is the new platform for small influencers to make a place in the creator economy. A lot of micro-influencers are earning a good amount of money on Instagram.
As we know that influencer marketing is the new reality of marketing today. Therefore, the increasing number of influencers is becoming a big part of this creator economy.
According to MediaKix, there are more than 69 million influencers on Instagram having more than 1000 followers.
This data makes Instagram a strong platform for small influencers.
---
What are some creator economy startups?
The Creator Economy has not only created a place for creators but for startups as well. Let's look into some of the emerging startups which are created only for the creators in their respected fields.
1. Influencer Marketing Agencies
There are hundreds of Influencer Marketing Agencies in India. But below mentioned some of the best influencer marketing agencies—
Influencer Marketing Agencies
Plixxo
Influencer.in 
Pulp Key 
Winkl 
2. Writing Platforms
In this huge creator economy, there is no shortage of writer creators. So, that's why there is no shortage of writing platform startups.
Substack 
Revue 
Medium 
Letterdrop. 
Wattpad 
3. Live Streaming Platform
With the increasing demand for live streaming on Facebook, Instagram, and YouTube, people have started startups based solely on live streaming.
Twitch 
Stream Club 
Stream Labs 
LightStreams 
Restream 
4. Online Course Softwares
You already know how ed-tech companies are booming these days. Therefore, we have a large number of online course software for these online courses creators. 
Thinkific 
Teachable 
Podia 
Kajabi 
Skillshare 
Udemy 
Virtually 
5. Podcasts
Did you know how audio-listeners are increasing today? So does the startups as well.
Anchor 
Podbean 
Buzzsprout 
SquadCast 
Supercast
---
The Rise of Influencer Marketing in the Creator Economy
As you know already that today influencer marketing is on the rise. Nearly every brand is trying to hire at least one or two influencers to promote their products online.
We can't deny that Influencer Marketing is a huge part of the creator economy. Approximately, 50-60% of influencers are video influencers who create content through videos.
If we look a few years back (around 2014-15), nobody knew who are influencers and what influencer marketing is. Because there was not any craze of social media platforms like Instagram or YouTube. People knew only about Facebook but for just building a connection with their relatives or making new friends.
The most amazing part of this influencer creator economy is that these are only normal people just like you and me. They are not celebrities, part of Hollywood or Bollywood. They are just teenagers or people in their 20s.
This is the beauty of the era that if you have a talent or just have something to show that would be beneficial, you are welcome in the creator economy. You can become a popular influencer.
You don't need any degree or any extraordinary skills to stand out from the crowd, you just have to show your passion and your real self.
Who is an "Influencer"?
To become an "influencer", you just do whatever you like. Yes, and we are saying just for the sake of saying. It's true that people are becoming influencers because they are doing what they really love, And this is how they are earning as well.
An influencer is someone who —
Impacts decisions of the people
Helps in providing the content which there audience need
IMPERFECTION is the NEW PERFECTION
Yes, you heard it right. This is a new reality that you don't need a fair skin tone, beautiful looks, or a cute smile to become popular. In fact, people are showing their real faces in front of millions of people.
There was the longest period of time (for around 50-60 years in India) where people use to compare their skin tone with others. Everyone wanted to be fair or beautiful to look confident. But what are seeing today is completely different.
People feel ok with what they are or what they have today. And this is one of the best understandings of social media. For over a long time, people used to put their perfect image in front of others. But now everything is changing, their mindsets are changing.
"No more cosmetics to hide your marks on your face! BE REAL YOU"
---
You Need Only 1000 Followers to Make a Living
You might be thinking that you need a lot of followers to achieve a good amount of revenue. But in reality, you no need to have millions of followers following to make money in the creator economy. A lot of creators are making money for just having a couple of hundred or thousand followers.
So, you only need 1000 true fans to make a living for yourself. It doesn't matter whether you are a musician, artist, dancer, writer, videographer, photographer, or just a blogger.
You need only those fans who pay at least $10. Imagine the numbers, if you have only 100 true fans who are ready to pay $10/month, you would be able to make $1000/month. And this would be enough as a small creator.
With platforms like Substack or Patreon, now it has become super-easy to do all these things.
Other creators can make money by starting an online course, paid subscription for the content "on-demand", monthly paid webinars, or through live streaming. It just depends on what your audience exactly wants. If you full their requirements, you will become successful.
---
How to Make Money As A Creator?
Now, the real question is— "How to Make Money as a Creator?"
There are hundreds of options to make money in this creator economy. Let's look into some of them—
1. Online Courses
This has been a very popular and common way to make money as a creator. If you have expertise in something, you can create an online course, sell it and make money.
India's ed-tech industry is on the rise. Everyone knows and understands the power of knowledge. Therefore, more people want to take online courses, and hence there is a huge opportunity for creators.
Lidiya Kesarvoska — Makes $1000/month with Online Courses
A blogger and an entrepreneur — Lidiya Kesarvoska earns more than $1000 per month with her online courses. She has been also featured in Entrepreneur magazine, Founder, Time Magazine, and Thrive Global.
Marina Mogilko — Made $1,000,000 Selling her Online Courses
Marina is an entrepreneur, a YouTuber, and of course a popular creator. She has been a creator for over 6 years now. She use to teach English as her main subject through which she sells online courses but apart from it she also sells her YouTube course which has been taken by thousands of people.
2. Create a Subscription on Patreon
If you are a creator, Patreon is for you. It allows creating on-demand content for your audience on a paid subscription basis. Patreon has a dashboard from where you can manage everything from one place.
It is started by a YouTuber who thought that he was not getting the revenue as much as he was putting in his efforts. He thought to start a place where creators get paid for their work to make a living for them.
And guess what? The other creators also liked his idea and slowly, steadily his startup grew into a huge company.
3. Make Money with Paid Newsletters
Substack is an amazing option if you love writing and don't want to spend your time creating extra videos. Some creators like to share their ideas in the form of writing.
So, Substack is a new way to get paid for writing. You just need 50 paid subscribers to make an extra income of $500/month (if you price $10).
4. Selling Digital Products
Selling Digital Products is one of the best ways to make money in the creator economy. There are so many advantages of digital products —
It doesn't need an inventory
Can be sold over and over again
Doesn't require shipping
Instant download
Easy to Create
Digital products have been the #1 choice of creators like selling eBooks, etc. Because it is very easy to create and can be easily sold online.
5. Selling Services
This is an active source of income as a creator because you only make money when you provide services.
But this is an amazing way as creators are already an expert in particular areas like videography, writing, or editing video. So, they can also provide these services if they want.
6. Brand Collaboration
You might have already heard before that creators on influencers earn by collaborating with brands. But the main question is how would you reach them?
So, in this case, you can join some influencer marketing agencies. These influencer marketing agencies will help you in finding out the right brand for your profile. And will help you in making money.
Some of the famous influencer marketing agencies are already mentioned above.
---
The Creators As Entrepreneurs
As of now, you got this point of what is the creator economy and how it is impacting the life of small creators. But there are some creators already who have become entrepreneurs after growing their YouTube channels. Some of them are —
Ranveer Allahabadia (@BeerBiceps)— Monk Enertainment
Zeeshan Sheikh (@Seeken) — OnlineVideoBooks
Marina Mogilko (@linguamarina) — Linguatrip
Dr Vivek Bindra (@drvivekbindra) — Bada Business
Shade Zahrai (@shadezahrai) — Influencer Global
These are some YouTubers who are entrepreneurs as well. And have built a successful business around their content in the creator economy.
---
Are you a Creator looking for an opportunity?
If you are an influencer looking for an opportunity to build your personal brand in the creator economy, then we can help you. Yes, you heard it right!
Our platform, Creator Economy Blog is all made for small content creators. You can find resources, tips, analogies to creator economy, and everything which would help you to create your personal brand on social media.
And these resources are written by me — Nancy Misra, a creator on YouTube (having an influencer on Instagram (having 14k followers).
At The Creator Closet, you will find the world-class content solely created for creators of today.
From social media marketing to influencer marketing, everything will be available in only one place.